Font Manager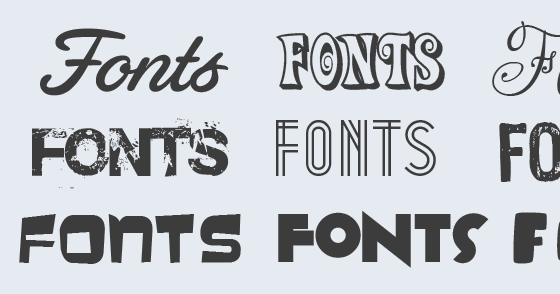 Self hosted fonts are available now inside Oxygen.
If you have Elegant Custom Fonts plugin disable it first. For Oxygen to get custom font needs to use Elegant Custom Fonts class in PHP.
Open Swiss Knife > Font Manager > Add Font Family
First step is to Add Font Family and give it a title.
After Font Family is registered set up Font Face.
Every Font Face need to have:
Font Weight (100 > 800)
Link to Woff file, Woff2 file or for best practice upload both files
Font Display is optional but gives the option to fine-tune your performance
In the end decide if Font Face is Regular or Italic ( Regular by default )
Every font family can have multiple Font Faces.
Example:
Awesome Title, Font weight 100
Awesome Title, Font weight 300
Awesome Title, Font weight 300, Italic
Those are 3 font faces.

Multiple Font Families are allowed and you can add new every time by pressing Add Font Family on the top of the page.
Why Font Display is important
Auto (default): This allows the browser to use its default method for loading, which is most often similar to the block value.
Block: Instructs the browser to briefly hide the text until the font has fully downloaded. More accurately, the browser draws the text with an invisible placeholder then swaps it with the custom font face as soon as it loads. This is also known as a "flash of invisible text" or FOIT.
Swap: Instructs the browser to use the fallback font to display the text until the custom font has fully downloaded. This is also known as a "flash of unstyled text" or FOUT.
Fallback: Acts as a compromise between the auto and swap values. The browser will hide the text for about 100ms and, if the font has not yet been downloaded, will use the fallback text. It will swap to the new font after it is downloaded, but only during a short swap period (probably 3 seconds).
Optional: Like fallback, this value tells the browser to initially hide the text, then transition to a fallback font until the custom font is available to use. However, this value also allows the browser to determine whether the custom font is even used at all, using the user's connection speed as a determining factor where slower connections are less likely to receive the custom font.
Online Font generators
Google Font Resources
Disable Oxygens Google Fonts
If you are self hosting google fonts for better performance disable Oxygens.
Go to Oxygen > Settings > Bloat Eliminator ( Tab ) > Disable Google Fonts
Unlimited websites
Lifetime support
Documentation and support
More features comming soon
One price,
Lifetime updates and support
$
30
Price will rise as we add more features
Payments are secured with Stripe and PayPal
30-Day Money-Back Guarantee
Probably you will never need this with our owesome products but here it is just in case. If you aren't completely satisfied within 30 days of purchase, you're more than welcome to get a full refund!
Contact support