Structure icons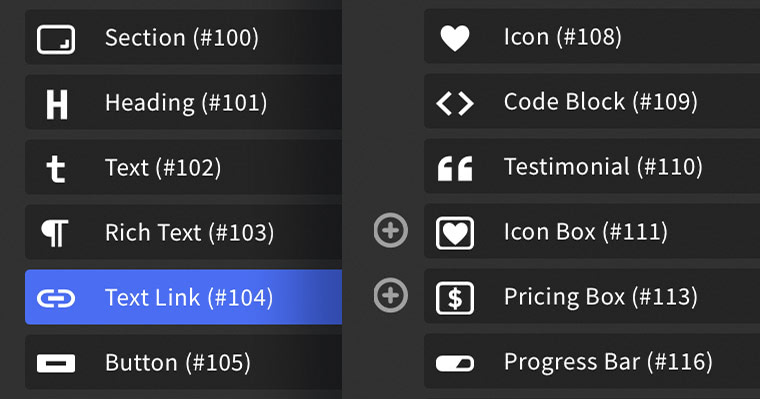 Adds a visual indication of what each element is, without needing to write a description for them. If you want to be organized, that is a huge time saver. Every element type in your structure panel on the right side will have a different and easily recognizable Icon. Having a visual indication for the items in your structure panel will help you recognize and spot them faster.
Structure icons is a separate feature and it can be enabled and disabled inside Swiss Knifes Features page under .
Unlimited websites
Lifetime support
Documentation and support
More features comming soon
One price,
Lifetime updates and support
$
40
Price will rise as we add more features
Payments are secured with Stripe and PayPal
30-Day Money-Back Guarantee
Probably you will never need this with our owesome products but here it is just in case. If you aren't completely satisfied within 30 days of purchase, you're more than welcome to get a full refund!
Contact support