Safe mode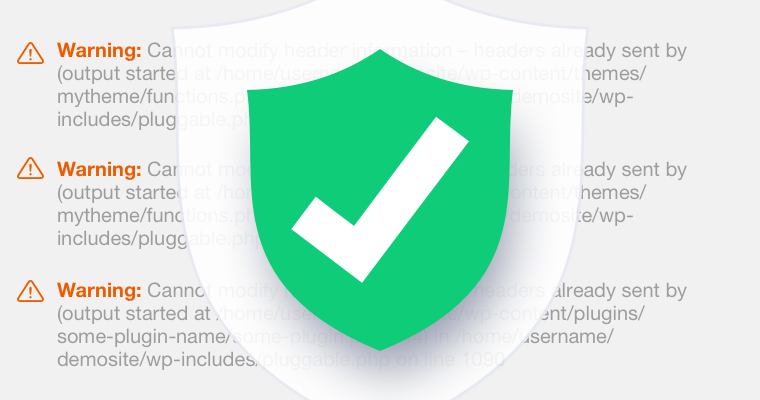 No more fear for last-minute online edits. In case of something go wrong we got your back. After every save we are checking if the script is correct and in case you have some errors, we go into safe mode. Safe mode allows you to read the error log and we give you the option to go back to the code editor and edit it again and again.
Every time you save script Scripts Organizer is validating your code. In case of error, safe mode will be automatically activated.
Error without conditions
If you are using "Everywhere" or "Admin Only" in the Trigger locations you will be automatically redirected to the Safe Mode Screen where you can see a list of error messages.
Error with applied conditions
If you are "Conditions" you can check if your PHP code has errors by pressing the info circle in the bottom right corner of the screen. When you hover the blue info icon you will see the expanded text "Read error log".
If there is any errors you will be redirected to Safe Mode Screen to read error. If there is a no errors in your code blue icon will be changed to message "There are no syntax errors found!".
Disable Safe Mode
Once Safe mode is triggered you need to disable it manually.
First you need to update your the code and save it.
After code if fixed go to the bottom right corner and locate banner "Site is running in safe mode.".
Click on that banner to disable safe mode.
Force safe mode manually
In case something go wrong and safe mode is not triggered automatically you can force it by typing this in your browser:
www.websitename.com/?scorg_safemode=yes
Note: you need to be logged in as admin for this to force it.
Unlimited websites
Lifetime support
Documentation and support
More features comming soon
One price,
Lifetime updates and support
$
45
Price will rise as we add more features
Payments are secured with Stripe and PayPal
30-Day Money-Back Guarantee
Probably you will never need this with our owesome products but here it is just in case. If you aren't completely satisfied within 30 days of purchase, you're more than welcome to get a full refund!
Contact support