Valid until 25th November
(23:59 – GMT+0000)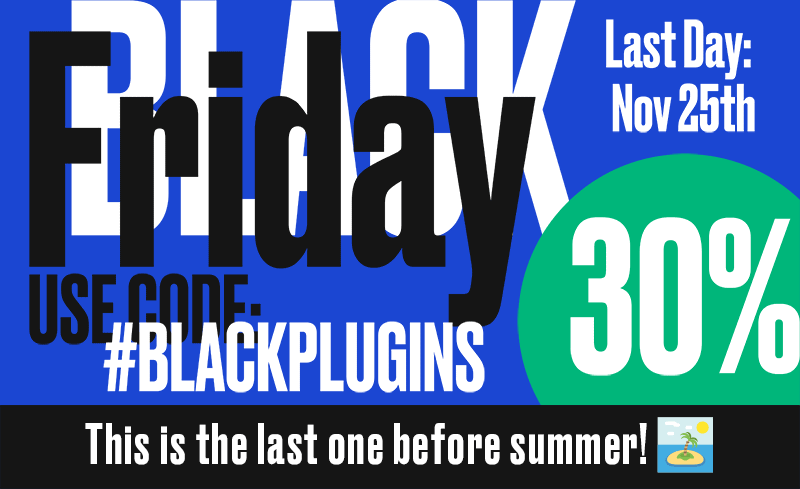 I know that many users waited for Black Friday so we are making the last one before summer vacation.

Use the "BLACKPLUGINS" discount code for 30% off for all our plugins
This one will last until 25th November (23:59 – GMT+0000). If you miss this one, PLEASE don't write on the wall or private for a new one.
There will be no more until summer.