Admin Columns update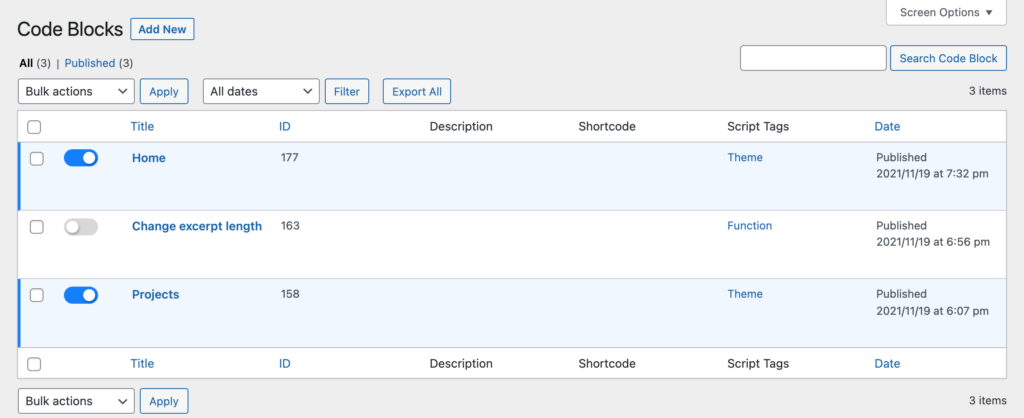 Zebra stripes are removed and active raws are now coloured with blueish background and blue line on the left.
Completely new UI for the Code Editor
Inspiration for a design is from the Visuals Studio Code and Gutenberg. We took visual studio code is inspiration since we are using the same editor is them Monaco editor.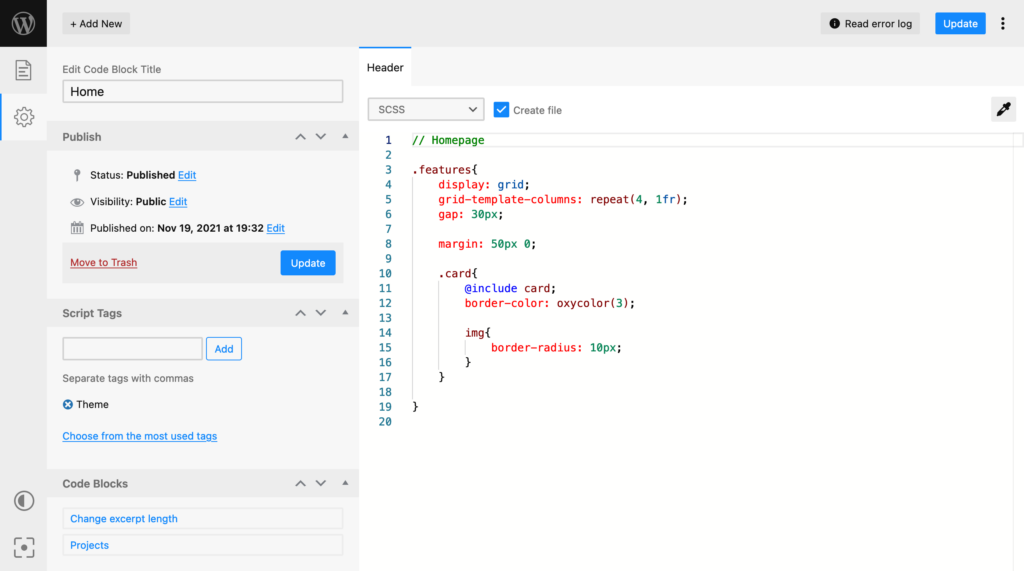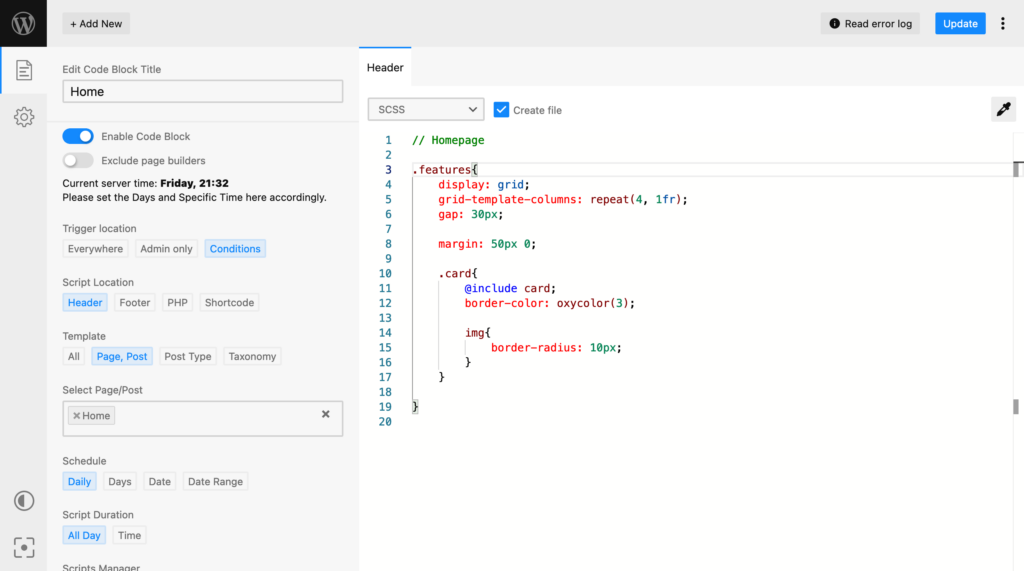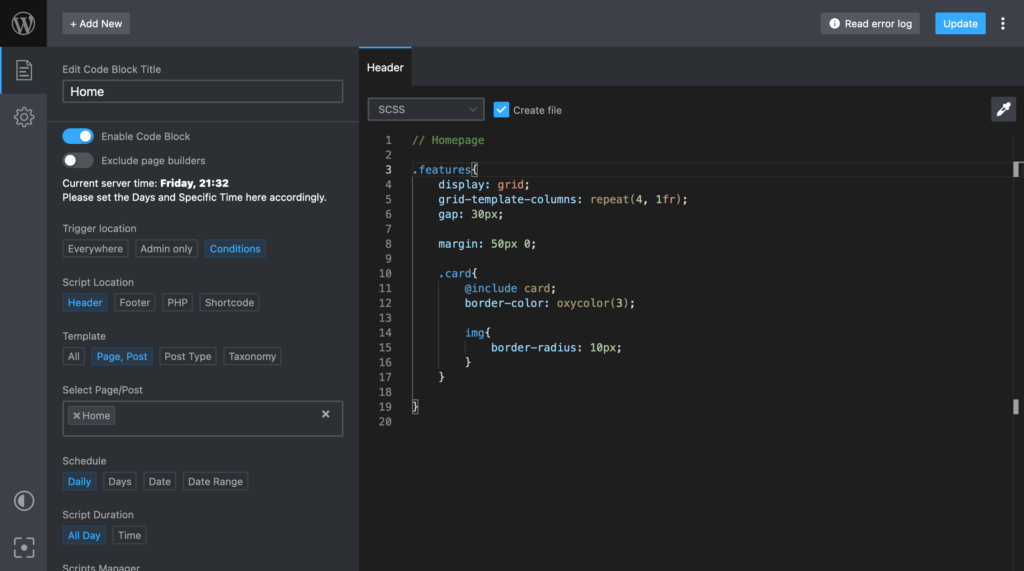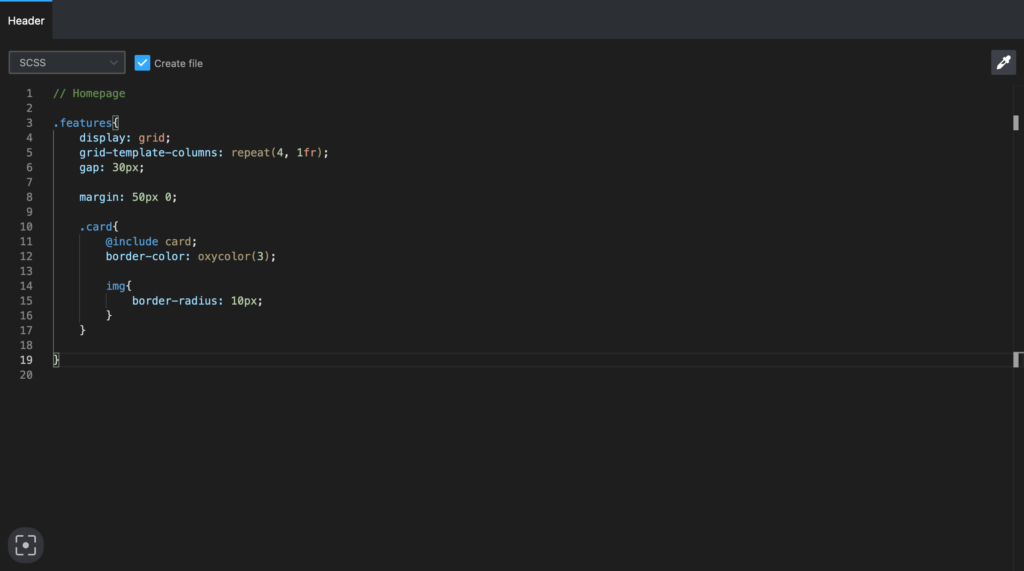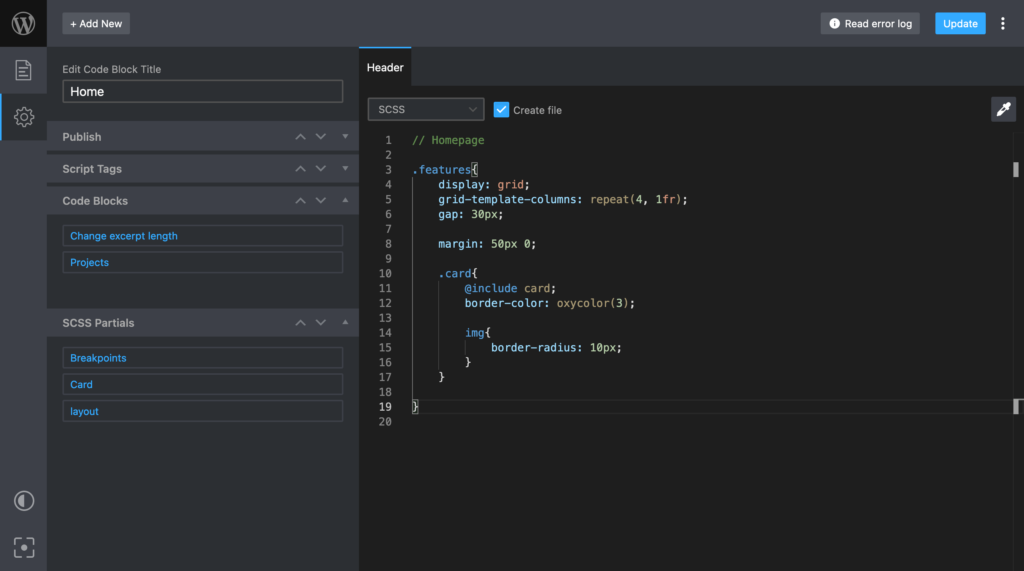 Use shortcut Command + S to save, and work without distractions.
Emmet Autocomplete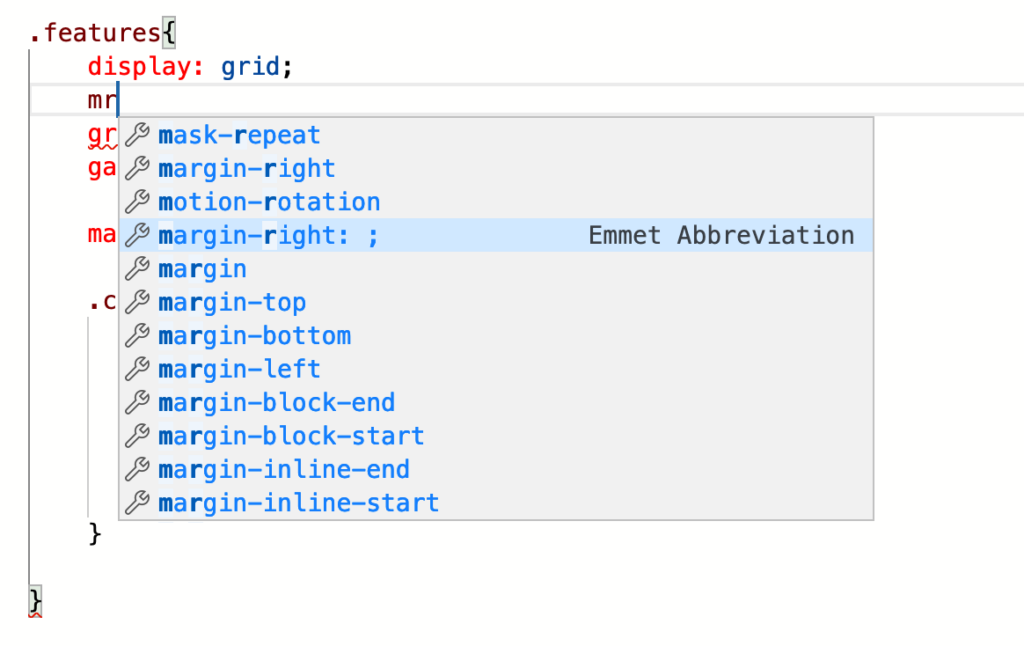 Oxygen Stylesheet
Now it's possible and much easier to edit oxygen style sheets without need to load oxygen builder.
On the left side I will have navigator to switch between stylesheets. They will be sorted into the groups same as Oxygen is doing.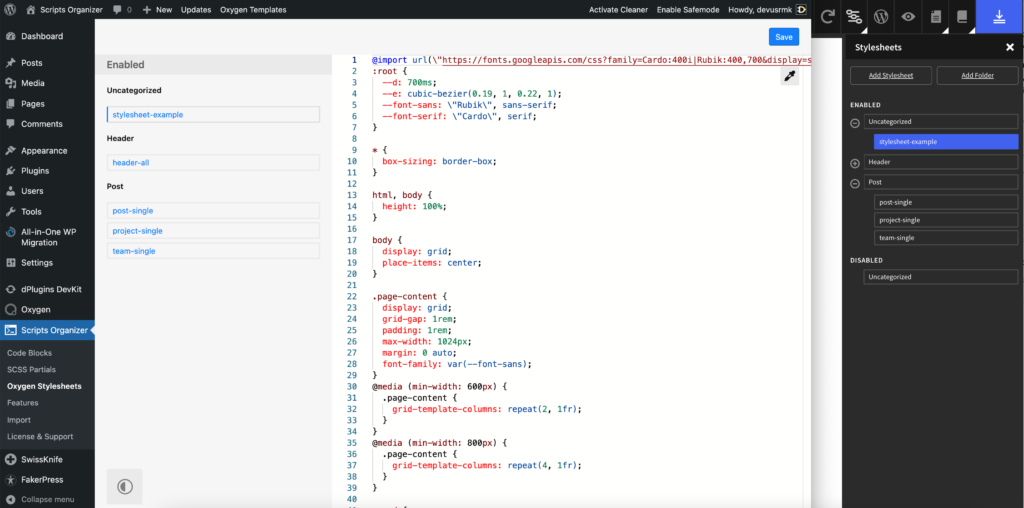 Oxygen Global Colors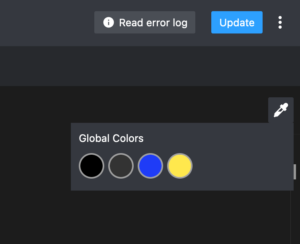 Oxygen colours or are automatically displayed if oxygen builder is activated and you registered global colours.
They are available in Code Blocks (CSS and SCSS), SCSS Partials and Oxygen Stylesheets.
Fixes
Quick Edit in Admin List
Security issue
Metabox Pro plugin conflict. If Scripts Organizer is active it was showing Metabox even Metabox is deactivated
Scripts Organizer item was visible for non admins even they were not able to open it
Color Picker for SCSS was not working due to Oxygen updates