For night owls and developers that are using dark themes in other applications, we are bringing dark theme in WordPress admin. The idea is to save their eyes from constantly switching between dark and light theme (WordPress default).
The entire theme is only 3kb and will have no impact on admin performance. Theme is loaded only inside WP admin and will not impact website front end.
It is disabled by default and you can enable it under the new 3rd tab (Themes).
Toggle WP Admin switch.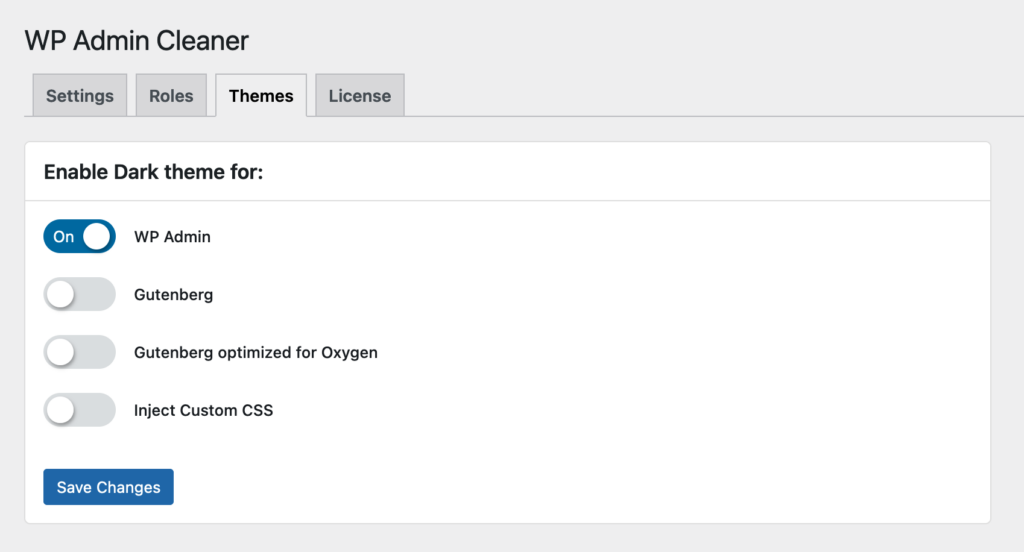 WordPress Admin Dark Theme
Pages list
Plugins list
Single post Classic
Single post Classic
Gutenberg Dark Theme
Enjoy in lightweight Gutenberg dark theme that is only 2kb. Save your eyes and focus on the content.
This theme is separated from WP Admin and Post Classic view. Some users disable Gutenberg and we didn't want to include it with the rest if Gutenberg is disabled.
Theme does not interact with the content.
Gutenberg Dark Theme for Oxygen
Oxygen will disable your theme and you will end up with dark panel but you will still have big white background. If you are using Oxygen enable 3rd switch instead 2nd:
Gutenberg optimized for Oxygen
Note: If you are using 3rd disable 2nd option.
Inject custom CSS in WP Admin
If you have an edge case problem with some specific plugin or you just want to push styling a little more to be more suitable to your taste we made it possible.
If you trigger switch "Inject Custom CSS" you will get a code editor to write your own styles.
The code editor is not extra burden as we reusing code mirror that is already shipped with WordPress.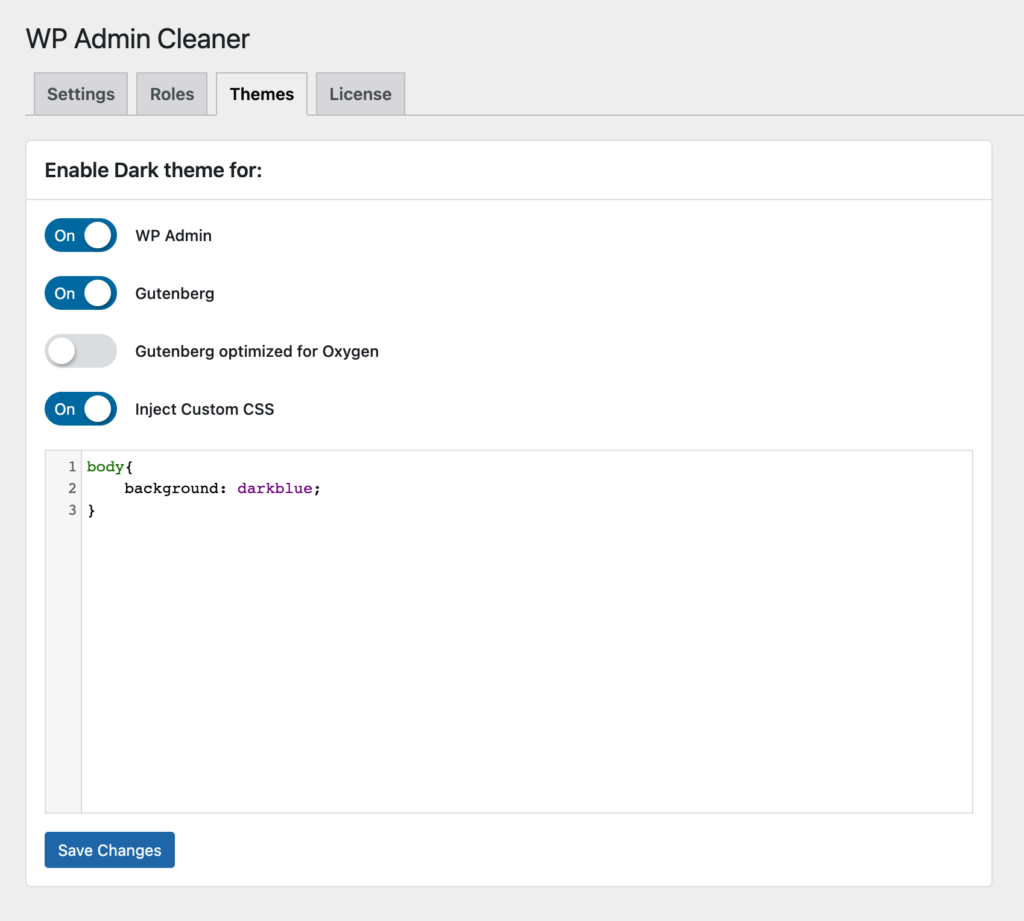 For more details please visit: